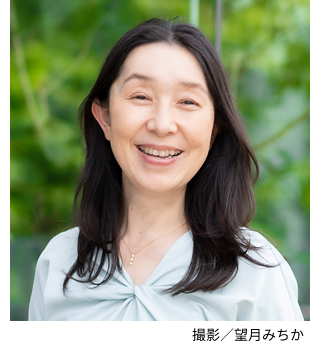 Rumi Ide is a social activist specializing in reducing the 1.3 billion ton a year world-wide food loss, a certified consumer advisor, certified by the offices of the Prime Minister and Minister of Economy, Trade and Industry of Japan.
She received a doctorate in Nutritional Science after receiving a master in Agricultural Science. She also completed post graduate work at The Graduate School of Agricultural and Life Sciences/Faculty of Agriculture, The University of Tokyo
She then joined the Lion Corporation where she was runner-up in a contest judged based on volunteer work. She decided to leave the company and "make a difference for humanity" by becoming a participant in the Japan International Cooperation Agency (JICA).
On returning to Japan she worked as both the head of the public relations and operations for social responsibility at Kellogg Japan where she started aid to food banks that distribute surplus food to the needy.
She left the company and started office3.11 (KK) after the life changing events of March 11, 2011 when she became appalled by seeing the large amount of food aid wasted during the recovery from the 2011 Tohoku Earthquake and Tsunami (officially called the Great East Japan earthquake and referred to as 3.11 in Japan due to the date it occurred). office3.11 worked on PR for food banks, which led to it being the first NPO to receive the Grand Prize for both the PR Awards Grand Prix in the category of Social Communications and for the Food Industry Affairs Bureau of the Ministry of Agriculture, Forestry and Fisheries Director General Prize in the category of Food Industry Waste Elimination, as well as other prizes.
She has appeared as an independent agent over 200 times on NHK, the Japanese public broadcasting station, in the Nikkei Newspaper, as well as other media outlets. She chairs the "Kawaguchi Food Loss Reduction Review Team" which also includes members from the City Council of Kawaguchi, officials from Saitama Prefectural government, the Board Chairman of the Commercial District Promotion Association of Kawaguchi, and local bakeries, etc. As chairperson she conducts monthly meetings that hold regular food drives collecting surplus food and distributing it to the needy.
・December 12th, 2018
Rumi Ide has been awarded the Author Award 2018 of Yahoo! News
・December 11th, 2018
Rumi Ide has been awarded the Author Award 2018 of Yahoo! News
・December 11th, 2018
Rumi Ide has been awarded the Author Award 2018 of Yahoo! News
・office 3.11, Inc. - President
・Corporate Communication Manager of Second Harvest Japan ( 2HJ)
・Visiting Professor of Ishinomaki Senshu University
・Kagawa Nutrition University - Lecturer
・Kagawa Nutrition University - Guest Researcher in the Department of Nutrition
・Graduate School of the University of the Tokyo
・Member of Japan Society for Communication Studies
・Board and Councilor of Japanese Association for Dietary Fiber Research
・Member of Japan Society of Nutrition and Food Science
・
Team Mottainai supported by Bureau of Environment,Tokyo-to
・
Contribution to SDGs