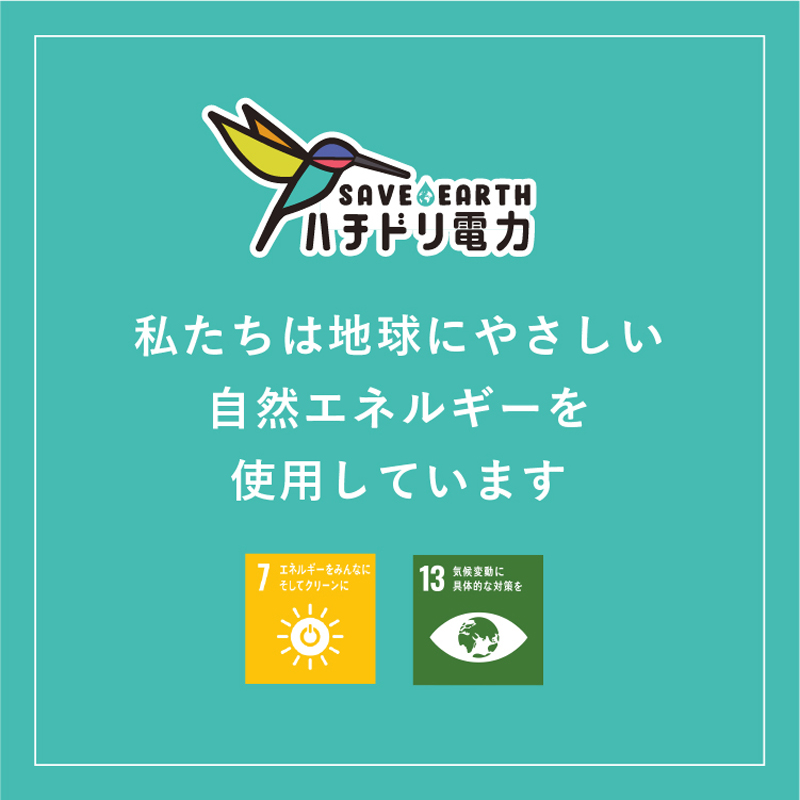 office 3.11, inc. uses 100% natural energy, Hachidori Denryoku (Hummingbird Power).
1% of the electricity charges is donated to the NPO that runs a food bank, another 1% is donated to the Renewable Energy Fund.
office 3.11 Inc. is committed to contributing to achieving SDGs (Sustainable Development Goals). Among the 17 goals, we specialize in the 12th goal
"responsible consumption and production" and aim to reduce food waste at retail and consumer level by 2030 and are working on enlightenment activities to reduce food loss..